It is time for the bracket reveal for our Ultimate Reality Show Tournament. 64 Shows will enter but only one will stand. Game shows and talk shows are not part of this list as they will have their own tournament. But here is the reveal.
The first quadrant.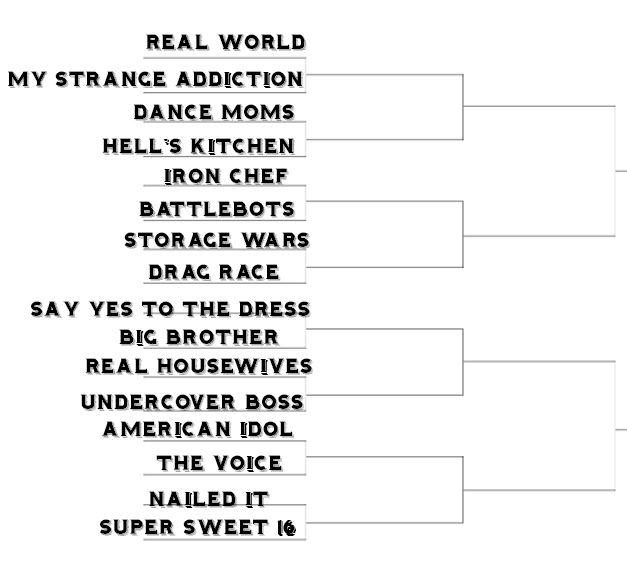 The Second Quadrant
The Third quadrant
And the fourth quadrant
Who do you have going all the way? What matchups intrigue you the most? Let us know. And Monday, the voting will be begin in Quadrant 1. And the complete bracket is below.