I have always loved the show Saved by the Bell. Growing up, I had a firm belief this is what high school was going to be like, but I was sorely mistaken. However, the show still has a special place in my heart. I remember those early mornings, getting ready for school, and the gang of Bayside would be my background noise. The stories of Zack, Lisa, Slater, Jessie, Kelly, and the infamous Screech would be that of legend among the fans of the show. But I feel like someone is missing. A mystery surrounds the show of Saved by the Bell. Thus, TBK Investigates…. What the Hell Happened to Tori Scott?
Before we start our breaking down process as to the whereabouts of Tori Scott, I need to make something clear. TBK Investigates is not looking at the actress Leanna Creel. We know why she was cast onto the show. Tiffani-Amber Thiessen and Elizabeth Berkley did not renew their contracts for the 4th season. The two main cast members were replaced by Leanna Creel playing Tori Scott. However, in the Saved by the Bell world, we are reunited with the characters numerous times over the run of the College Years, The Wedding in Las Vegas, and The New Class. But one character never resurfaced, and that is the character of Tori Scott.
So here is what we do know about Tori. Tori started attending Bayside her senior year. The first time Tori graces the screen is in an altercation with Zack Morris over a parking spot. Zack believes the parking sport should be reserved for him, but everyone else thinks he is a pompous ass. Zack goes to Belding to complain; the Fall Harvest dance committee is also in Belding's office trying to come up with a theme. Tori also shows up, she has an idea, befriends Lisa, and she is now part of the gang. The title of this episode is called "The New Girl."
Throughout the season, Zack and Slater make a bet on who can kiss Tori first, this leads to Morris falling in love with her. Of course, she is a main character, and Zack needs a love interest. However, they are only a couple for one episode. Intriguing. The last appearance comes in an episode entitled "School Song." In that episode, the senior class decides to write a new school song to leave a legacy at Bayside.
The final episode in the season was the gang's graduation. But no Tori Scott. So that begs the question, what happened to Tori Scott.
There is a fan theory out there floating around that Tori is not in the same universe as Jessie and Kelly. And this theory holds merit to a point. That is until the box set for Complete series was released. Who is on the cover of that box set? Zack, Slater, Screech, Lisa, Jessie, Kelly, Belding, and Tori Scott. This disproves that theory. I believe that the students were attending the same school in the same universe.
As I investigated this case, I was able to come up with a few theories that will hopefully solve the case of what happened to Tori Scott?
Theory #1: Tori Graduates at Semester.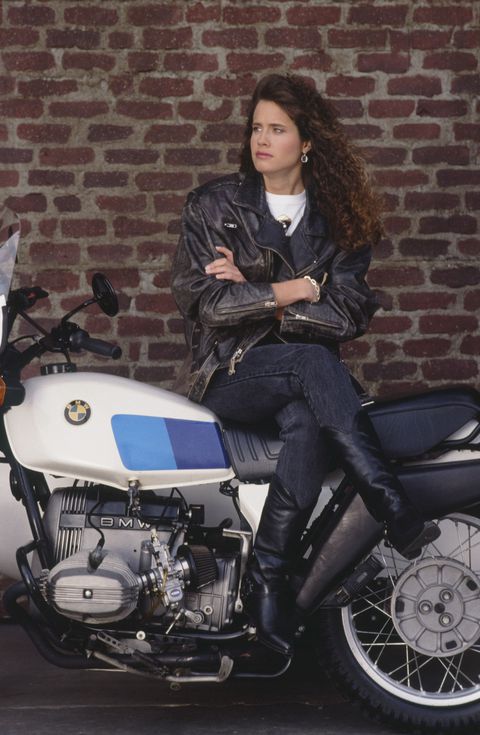 Not knowing much of where Tori moved from allows us to take a look at her grades, which was never really brought up during the course of her episodes. We do know that she can put together an entire carburetor, which leads me to believe that she may have actually been a student at a Vocational Tech High School. Her parents knew she already had the grades to pass and felt it was a right time to move for their jobs. Tori really would not have to try her senior year and be able to leave at semester to go on to do what she wants. And this theory has a lot of support. Here is why, during the final season of the high school years, a Valentine's day episode airs. During the episode, the gang reminisces over the loves that they have made at Bayside High. Tori is not part of this episode. With her not being a character in this episode it would give off the impression that she is no longer attending Bayside.
Also, Zack and Kelly had a pretty terrible break up in the previous season. If that is the case, the gang may have chosen sides between the two. Lisa, Screech, and Slater chose Zack in the break-up, leaving Jessie to choose Kelly. If Tori were going to be part of the gang, it would be during the breakup phase. Also, in one of the episodes in the background with Tori, there is a girl who remotely looks like Jessie Spano.
Theory #2: She is a Cop!
It's 21 Jump Street, but with Saved by the Bell. So, we have to go back to season 2 of the show to the episode called "Glee Club." Screech suddenly finds a love interest by the name of Violet Anne Bickerstaff. It seemed the two were destined to be forever. But, it was cut short. Because during season 3, in the episode "Check Your Mate" it would be the last time we would see Violet. No mention of her again. Screech does not seem to be upset by the fact she is just missing and goes back to being in love with Lisa Turtle. Lisa does not hate Screech, in fact, it is the opposite. See, Violet was a cop. And she was sent to Bayside to find out who is behind the distribution of the life-destroying Caffeine Pill epidemic from Season 2. Lisa and Screech were the ones who supplied Jessie with the pills that made her "So excited." Once the pair realized that Violet was on to their secret, there was only one option. Kill her. So, once Violet was out of the picture, the police department needed a new undercover officer. Cue, Tori Scott. She had been on the force for two years. It was her lifelong dream to be an officer of the law. And now she was assigned to her toughest assignment yet. She got close, but they caught on. And Screech and Lisa killed her. And the two hid the body, possibly in the boiler room of Bayside. Leaving Zack to pine over Kelly once again.
Theory #3: Dropped out and Joined a Gang
You never play with a woman's emotions. And Zack Morris was evil about doing this. The two did end up dating for an episode, but the next episode they were back to just being friends. So, what happened. Tori found out that Zack was still in love with Kelly. However, Zack being well, Zack, tried to make Tori think that it was over and that he only had eyes for her. That was until one day, hunger set in. Tori wanted a cheeseburger, and there was only one place she wanted it from. And that was The Max. Tori walked into the hangout spot, only to find her boyfriend making out with the head cheerleader. He had already dropped the Love bomb on her, even convinced Tori that they would go to the same college. She was devasted. Her world came crashing down around her. With nothing left to lose, Tori decided to drop out of high school. She took the money she had saved up over the years, hopped on her bike and just drove. The wind is behind her guiding her every move. She ends up in Northern California, in a town called Charming. In this town, she sits down at a bar when she is approached by a big man who sounds a bit like Ron Pearlman. In that moment, she would start become friendly with The Sons of Anarchy Motorcycle gang.
Theory #4: They Never Broke Up
What if Tori did graduate at semester? That idea actually makes sense. But what if the entire time, Zack Morris was still dating Tori. Hear me out. Zack and Kelly get back together during the days while physically attending high school. Tori moves away to begin her college career at UCLA without knowing Zack and Kelly have reunited. Once the gang graduates from high school, the two break up again. Giving Zack more time to spend with Tori. Zack is an asshole, and we know that by just watching the show. So, Zack cheating on both does not seem out of the realm of possibility. Zack heads to Cal U which is 200 miles away from LA, and Tori. Thus, keeping the relationship alive through long distance. Zack hits it off with his new suitemate Leslie, but that is stopped dead in its tracks by the return of Kelly. Kelly and Zack end up reigniting their love and even to vow to get married to each other. But back in LA, Tori still thinks Zack is in love with her. Zack and Kelly get married, have a child, and somehow, the love between the two starts to fade away. Zack and Kelly split. However, this whole time Zack kept Tori on the line. And weirdly, Zack and Tori ended up married in the end. I like to call this the reverse Happy Ending, or The How I Met Your Mother.
Will we ever know what happened to the character of Tori Scott? I am guessing the answer to that question is no. But at least we have a start in the right direction. The Case of what happened to Tori Scott is still open, but one day this mystery will be solved.